Port Lucaya Marketplace & Marina
Freeport, Grand Bahama Island, Bahamas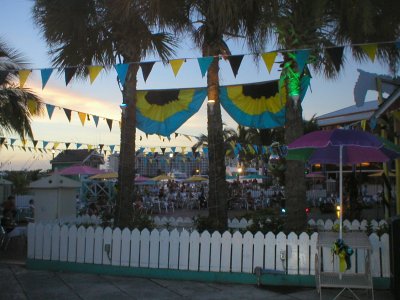 This picturesque waterfront marketplace and marina has something for everyone.
Map of Port Lucaya Market Place, Grand Bahama (detailed with labeled businesses)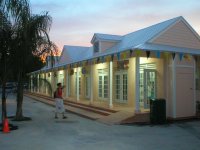 There is a full service marina that has over 100 large slips and a state-of-the-art fuel dock that is open 18 hrs. a day. From the marina you can find water sports and tour operators, fishing vessels, the Dolphin Experience and even a trip on a semi submarine. There are so many different options you will have a difficult time choosing what to do!
For the shopper in us all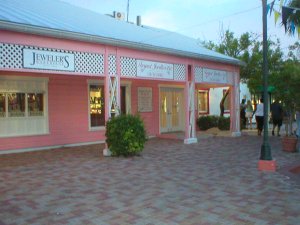 There is everything and anything you can think of from fine gems and jewelry to the local straw markets where you can watch some of the local craftsmen produce these wonderful souvenirs. Shopping at Port Lucaya offers world-wide imports and many duty free bargains.
Dining at the port
You can choose from a romantic dinner or a quick snack. Pick one of the many international restaurants like Greek, Italian or try something a bit different in one of our Bahamian restaurants. Some of the fine dining features waterfront or water view tables and ambiance. Others include views of the live entertainment in Count Basie Square. We have fast food (unfortunately) and US chains as well as gourmet dishes and Bahamian food that will help you experience the full flavour of our island.
Entertainment
There is live music and on some nights native shows in the Count Basie Square, our native entertainment complex. Sit back with a cool tropical drink, enjoy the music and dancing, you can even join in and learn the local dance steps or a familiar one such as the Electric Slide. As a grand final watch as the limbo artists amaze you with there flexibility and balance.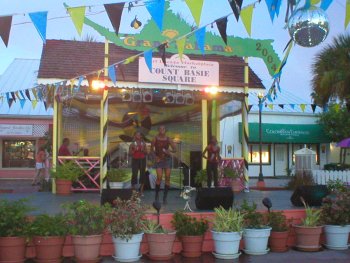 All this and more can be yours at the Port Lucaya Marketplace & Marina.

Click Here to Search the Bahamas Vacation Guide

Bahamas Message Boards Have a question you'd like others to respond to? Or just a comment to leave for someone else. This is where to leave questions or comments for others to respond to.

Can't find what you are looking for? Contact Bahamas Vacation Guide info

Back to Bahamas Vacation Guide Welcome Page