Harbour Island, Bahamas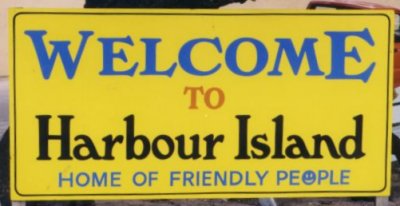 Off the northern coast of Eleuthera is Harbour Island and Dunmore Town, it's main settlement. One of the oldest settlements in the Bahamas, it was once the home of farmers and boat builders. There are 18th century pastel buildings, white picket fences, friendly residents, narrow hilly streets - all reminiscent of New England as well as great bonefishing and three-mile Pink Sand beaches. Dunmore Town was once the Bahamian capital.
Harbour Island was founded over 300 years ago. It is 3 miles long and 1 mile wide. All of Harbour Island is rimmed by pink, sugar-sand beaches, but Dunmore Town has some of the best. Located on Harbour Island is Titus Hole, a cave with an open mouth that overlooks the harbour, believed to be the first jail on Harbour Island. Also of interest are the "hill steps" cut by prisoners.
Harbour Island has led the way in tourism with several small but enchanting resorts and the quaintness has not been lost to tourism but rather enhances the general atmosphere. This is a popular Family Island resort area.
Many dive sites are reached from Harbour Island, making it a popular divers vacation spot. Lovely cottages, full service hotels and marinas, rich history and a natural beauty makes this a favored vacation island.
Harbour Island is assessable from Eleuthera, most conveniently at the northern Eleuthera airport. There are many flights from both Miami and Nassau. The plentiful dock slips make it a boaters haven as well.

Click Here to Search the Bahamas Vacation Guide

Can't find what you are looking for? Contact Bahamas Vacation Guide info

Back to Bahamas Vacation Guide Welcome Page