Bimini
Bimini is a mere 40 miles east of Miami, so close that you can see the glow of the city at night. This island is by far the closest to the United States. It is a short journey by plane from Florida making if very assessable for both U.S. and Canadian travelers. Many take seaplanes or private yachts to this sleepy island. The Bahamas have an idyllic climate making the islands extremely popular tourist destinations. You can check the current weather.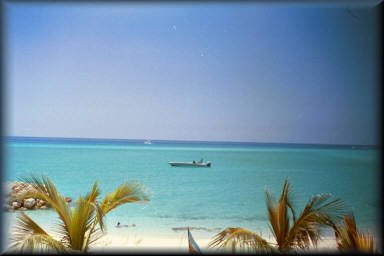 Bimini has remained relatively unchanged over the years and is a very quiet and peaceful place to live or stay. Biminites are friendly and welcome you to join them for conversation. Two islands comprise Bimini, North Bimini and South Bimini. More densely populated is North Bimini, where within the town of Alicetown all shops, restaurants, hotels, marinas and attractions are within walking distance; no transportation is required to get around. Most visitors stay in North Bimini rather than the sparsely populated South Bimini.
It is believed that the Fountain of Youth is located in the ocean passage between North and South Bimini. There is also the healing hole which draws many to dip in the waters hoping for health and cures.
The Lost City of Atlantis is believed to be in the shallow waters off of Bimini where divers can observe the symmetrical slabs known as Bimini Stones. Many believe that the Bimini Stones may have been a road leading into Atlantis.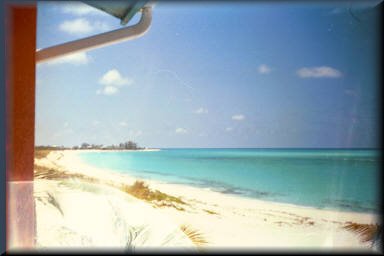 Bimini is most famous for big game fishing in its surrounding waters. There are many fishing tournaments from spring through fall drawing sportsfishermen from around the world. A wide variety fish are sought including tuna, grouper, snapper, wahoo and, of course, Marlin.
Once Ernest Hemingway had discovered Bimini it quickly became his favourite retreat. He was drawn to the big game fishing and local bars and hang outs. He wrote two of his novels mainly while in Bimini. You can view both his home on island and his favourite bar.
The only real threat of change on Bimini is a 350 million dollar project wherein Bimini Bay Resort & Casino is being built on the north side of the island. However progress has been slow so there seems to be ample opportunity to discover and explore this quiet, tropical out-island.
Diving, snorkeling, beaching, kayaking and nature activities are very popular in addition to big game fishing. Bonefishing is also very good and many good guides are available in Bimini.
Photos courtesy of Cindy Roy.

Click Here to Search the Bahamas Vacation Guide
Can't find what you are looking for? Contact Bahamas Vacation Guide info

Back to Bahamas Vacation Guide Welcome Page