The Abacos
General Information about the Cays and Islands of the Abacos, Bahamas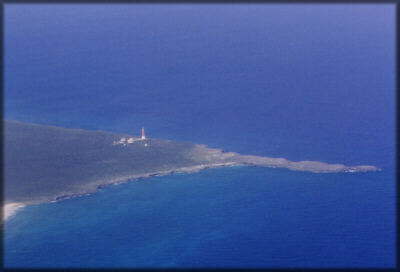 Hole-In-The-Wall (Lighthouse) on southern tip of Great Abaco
The Abacos contain two main Islands and a number of cays, many tiny and uninhabited. It is considered a Family Island and has a number of blue holes, truly beautiful beaches, wildlife including parrots, wild horses, flamingos and wild hogs. Eco tourism is abundant. Yachtsman have long loved the Abacos, which has a large number of marinas.
The main land mass is Great Abaco of which the main settlement is Marsh Harbour. Marsh Harbour is on the eastern side of Great Abaco. North of Marsh Harbour is Treasure Cay with it's incredible beaches and pristine golf course. Further North is the settlement of Coopers Town. South of Marsh Harbour are the settlements of Snake Cay, Spencer Bight, Little Harbour, Cherokee, Cherokee Point, Crossing Rock Hole-In-The-Wall, and Sandy Point (southwest). There are many more settlements on Great Abaco, as well as many small cays.
North of Coopers Town is Little Abaco, with the main settlements of Wood Cay, Mount Hope, Fox Town, and Crown Haven. Some of these settlements are very small and you are likely to be treated as family nearly anywhere you go in the Abacos.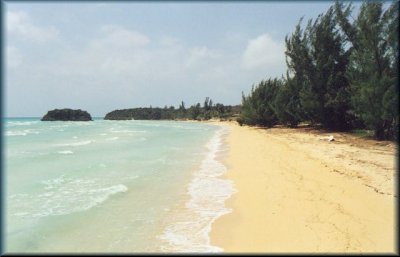 The cays each offer their own personality. While there are a large number of cays in the Abacos, we will only discuss a few of the cays most frequented by tourists. Ferries or private boats carry passengers to the Cays. Home Town and Elbow Cay have much to offer tourists including resorts, marina, vacation home rentals, restaurants, activities and shops. Golf carts are the only means of ground transportation. Man-O-War Cay has no resort facilities and offers a quieter setting, with private vacation homes available for rent. Man-O-War Cay is a popular cay to build a vacation home. Green Turtle Cay offers a variety of offerings including a resort, marina, restaurants and activities. Great Guana Cay also has resorts, marinas, private cottages or condos for vacation rentals (each with its own name) restaurants and activities. Walkers Cay is popular to fisherman. All the cays offer beaches, nature and pristine waters.
The population in the Abacos (based upon the 2000 census) was 13,174. The Islands are situated approximately 1005 miles north of Nassau and 175 miles east of Palm Beach. The majority of the Abaconians are employed in the fields of tourism, banking, fishing and boat making. The climate is idyllic, and the this is the current weather.
Can't find what you are looking for? Contact Bahamas Vacation Guide info

Back to Bahamas Vacation Guide Welcome Page